Pet therapy , also known as a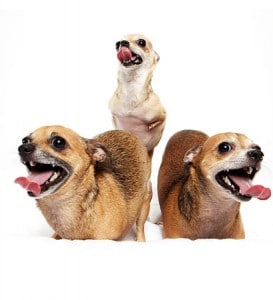 nimal assisted therapy, has come a long way since the 1960s. Patients with problem behaviors displayed improvements when the dog was present. Today four-footed therapists provide therapy in hospitals, long-term care centers, schools, day care centers, domestic violence shelters, and crisis nurseries.
Therapy animals are mostly dogs, but other species, such as cats, horses, rabbits, goats, and birds, are registered with the Delta Society, a nonprofit organization whose focus is to improve human health and well-being through positive interactions with animals. Therapy Dogs International (TDI), another group, restricts itself to dogs and their handlers wherever they may be needed. Both groups, however, offer a valuable service to children and adults in need.
Schools offer programs in which dogs help children learn to read. Volunteers and their registered pets visit hospice patients and their families to provide solace. Patients recovering from near-fatal car accidents find motivation from pet therapy. Abused children, confused and frightened, find a shred of hope in a tail-wagging therapist rubbing against them.
Chihuahuas are among the many breeds that serve as therapy dogs. Not just any animal can do therapy work. To qualify, they all must:
pass a behavior test
have a veterinarian sign off on a health form
be current on vaccinations
show comfort around strangers
always be clean and groomed
enjoy being handled
not be fearful of wheelchairs, walkers, or canes
If you think that your Chihuahua is up for therapy work, contact information is available in the Appendix. It is a commitments, however. Patients or students will depend on regular visits from you and your dog. The experience is rewarding and heartwarming, but do not sign up unless you are ready.
Chihuahuas As Therapy Dogs
was last modified:
April 9th, 2014
by